St. Luke's Theatre, New York
St. Luke's Theatre, New York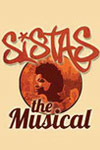 Sistas: The Musical
Sistas The Musical on Broadway in New York is an uplifting musical journey about a multi-generational African-American family. Based on a series of interviews conducted with black women, using a playlist of songs made famous by artists, incl. Billie Holiday and Beyoncé and others, this musical tells of the struggles, the joys and the triumphs of being black and of ...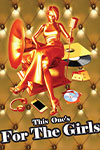 This One's for the Girls
This One's for the Girls isn't just for the girls! This fascinating and original new musical looks at the role of women over the past 100+ years. Book your tickets here!